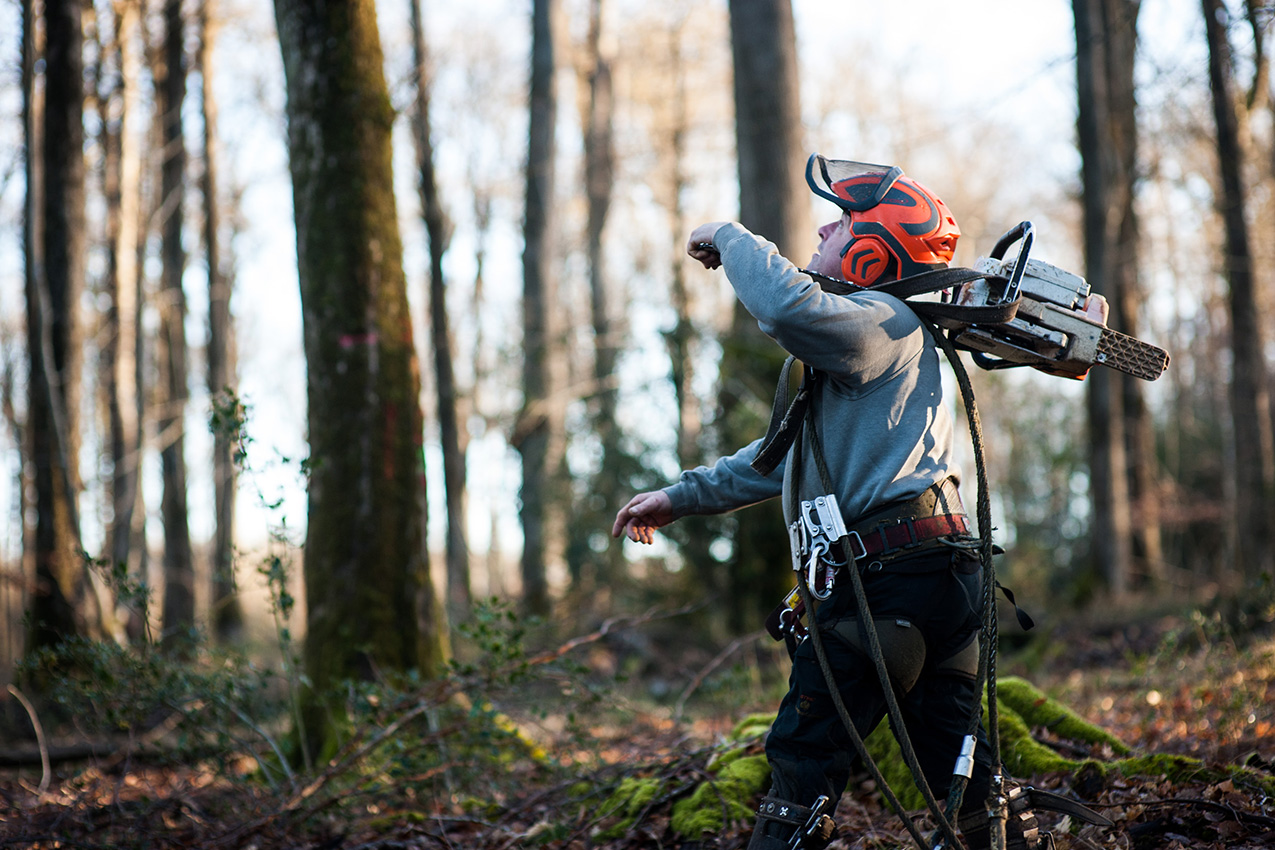 Our woods
100% Natural Maturation
Most of our oak is procured as squared-edged wood, coming from French and bordering forests. This raw material is selected with care by our buyers, ensuring unbeatable quality and durability.
For capacities exceeding 110 hectoliters, we also procure boules (reconstituted logs). This allow us to work with much bigger lengths of wood.
To strengthen traceability, each palette is stored and identified with a barcode containing all the information relevant to that batch of wood.
Find Out More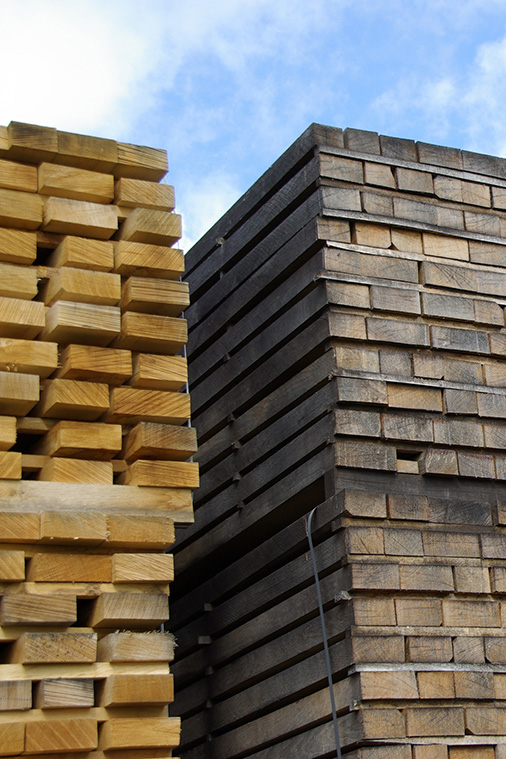 Characteristics
Square-edged
Square-edging is when the round parts of wood from a milled log are removed (oak sliced into quarters).
Quarter sawing, respecting the wood's grain
Thickness: 60 mm
PEFC® Certification
Natural drying in open air for a minimum of 3 years:

Optimal durability
Less risk of deformations, stave twisting & leaks
Maturation of the tannins, suppleness of oak & aromatic complexity

Available capacities:

From 10 to 110hL (tanks)
From 10 to 80hL (casks)
See comparative diagram
Characteristics
Boules
Boules are the product of the first step of processing. They include all the boards obtained when a log is sawed along its length.
Economical (more accessible price)
Thickness: 54 mm
PEFC® Certification
Long lengths available
Sawing on the length of the log
Available capacities:
See comparative diagram