The environmentally friendly barrel
ECO 3's originality is in its composition. It is a blend of irregularly sized staves which are joined together using our patented Slotsaw™ technique (staves of smaller width, standard thickness, respect of the wood fiber). Two of this type of stave are required to make a standard sized stave.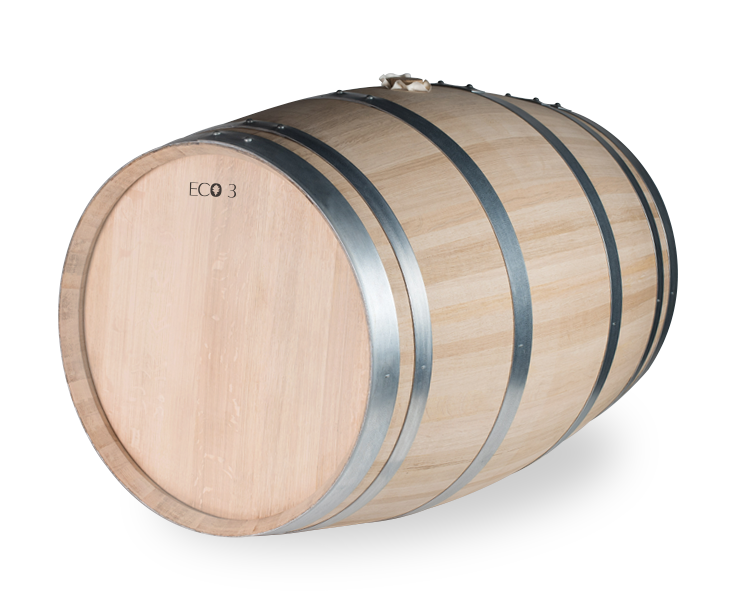 Product benefits
Ideal for short or medium length maturation
Innovative, economic alternatives.
Optimizes use of oak (using these smaller staves allows us to use 3% more of the wood).
Greater micro-oxygenation due to Slotsaw technique.
Download the summary sheet
Technical characteristics
Due to the manufacturing process, ECO3 is only available in limited quantities.
Capacities: 225, 228, 300, 350, 400, 500 L
Toast : Contact us
Awards
Vinitech 2014
Distinctions
Agrovina 2016
'Coup de Cœur'