Jean Vicard Premium
A passion for excellence
The result of a lifetime's work, the Jean Vicard Premium Barrel reflects 50 years of experience and innovation, paying tribute to the work of Jean Vicard, who was awarded the title of France's Best Craftsman in 1965, and is the father of Jean-Charles Vicard.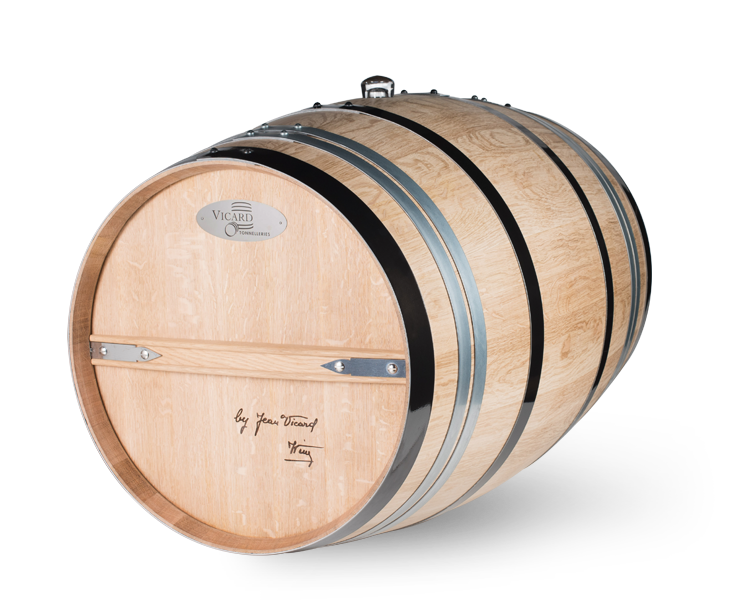 Exceptional barrel
Our wood buyers have selected the most tallest, most prestigious trees that are at least 250 years old. Controlling our wood supply ensures that the Jean Vicard barrel is made with only the highest quality oak with the tightest grain.
We select staves from as close as possible to the centre of the trunk, which are then air-dried in an area specifically set aside within our 8 hectare lumberyard.
This completely natural open air maturation ensures that the tannins are well leached, and favours complex development of flavour precursors.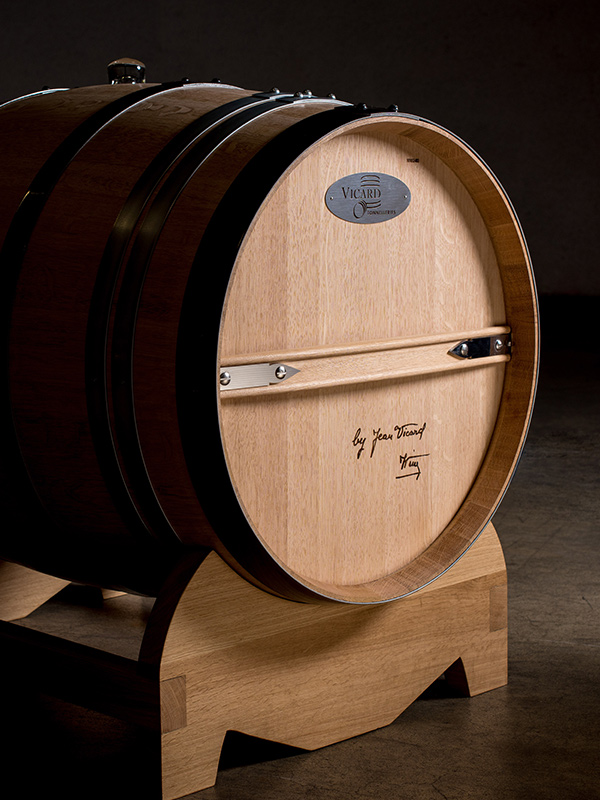 Product Benefits
The technology implemented by Jean-Charles Vicard gives a specific and controlled toasting profile, through which the oak's aromas and tannins express themselves in perfect harmony.
This barrel is characterised by a great complexity, with finesse and respect for the fruit.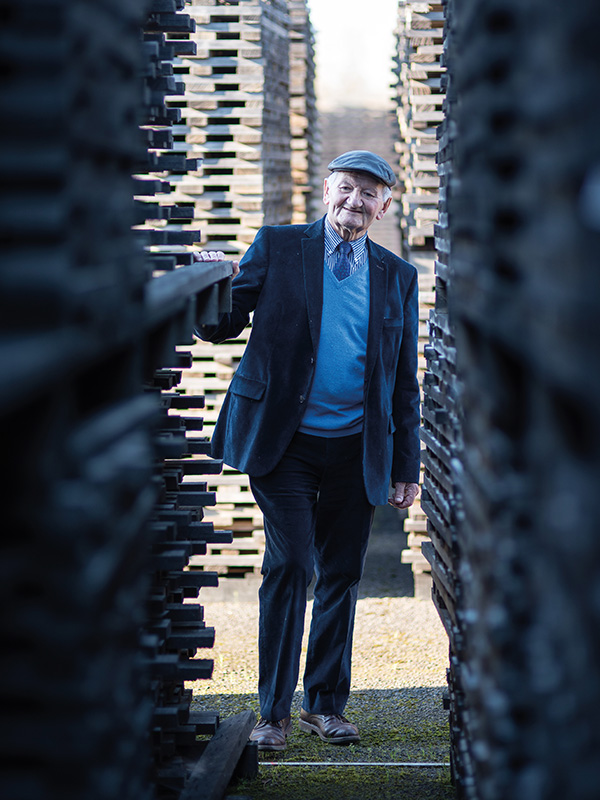 Characteristics
Limited edition, available in 225L and 228L
48 months natural drying
Extra fine grain French oak
27mm thickness
Specialized long toast for a soft and fruit forward barrel
Eight galvanized steel hoops (Four are painted black)
Oak bar with "Jean Vicard" signature
Oak Stand available on demand (the one in the picture is not for sale)
Download the summary sheet