Eaux-de-Vie Barrels
A range dedicated to spirits
The use of oak barrels is not limited to winemaking. The Vicard Cooperage invites you to discover its collection dedicated to spirits and eaux-de-vie ageing.
We offer you quality products with various capacities, from 300 to 500L, differentiated by type of grain, from French and bordering forests.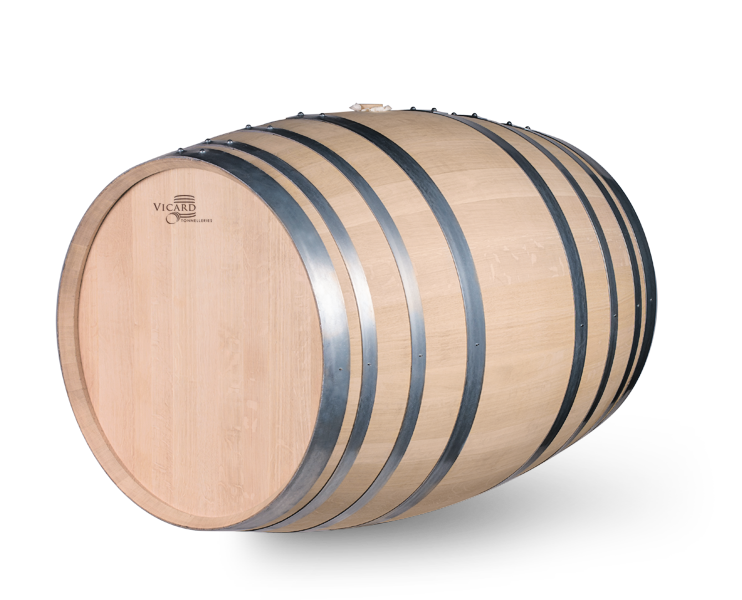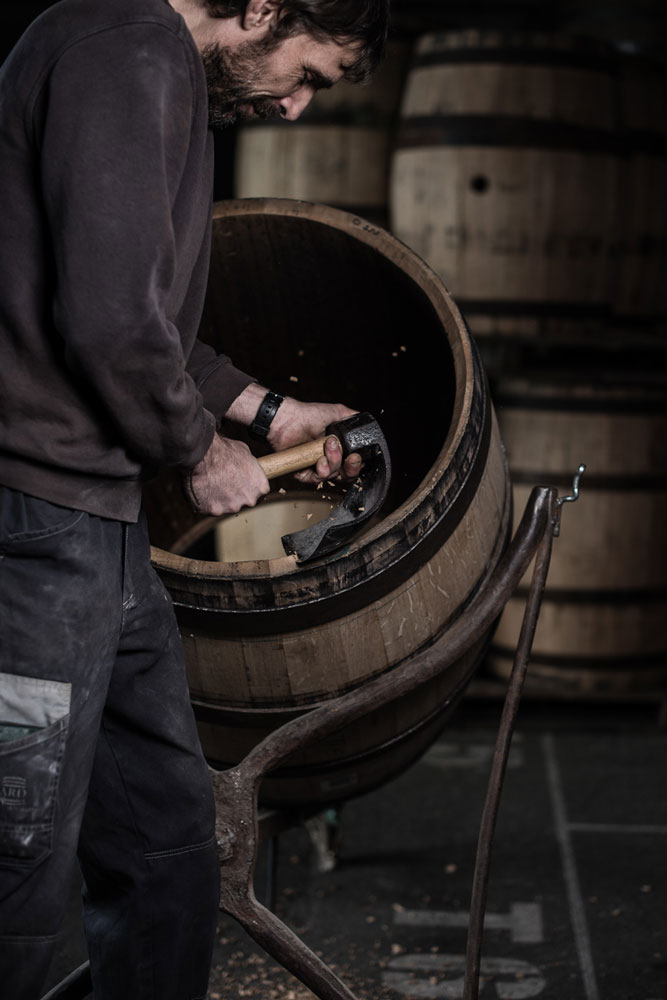 Second-Hand Barrels Service
Restoration
It is possible to restore your barrels by scraping the interior 4mm, allowing the initial toast to be regained. Operation carried out in our premises, restoration without toasting.
Second-Hand Barrels
We offer completely renewed second-hand barrels, of different capacities and ages. This service is part of our overall offer "new barrels - financing (rental or leasing) - trade-in of second-hand barrels"..
Personalised quotation
Do not hesitate to contact our administrative and sales departments to get a personalised quote. We can find a solution to any request.
Contact us
Capacities
| Name | Capacity | Height | Bilge diameter | Head diameter | Thickness | Steel hoops | Wood hoops |
| --- | --- | --- | --- | --- | --- | --- | --- |
| fut transport 300 | 300 L | 1 040 | 750 | 620 | 27 | 6 | / |
| fut transport 350 | 350 L | 1 040 | 815 | 655 | 27 | 8 | / |
| fut transport 400 | 400 L | 1 080 | 835 | 695 | 27 | 8 | / |
| fut transport 450 | 450 L | 1 160 | 850 | 695 | 27 | 8 | / |
| fut transport 500 | 500 L | 1 160 | 895 | 735 | 27 | 8 | / |
Download the summary sheet